PlayVisit for Smart Cities, Heritage and Culture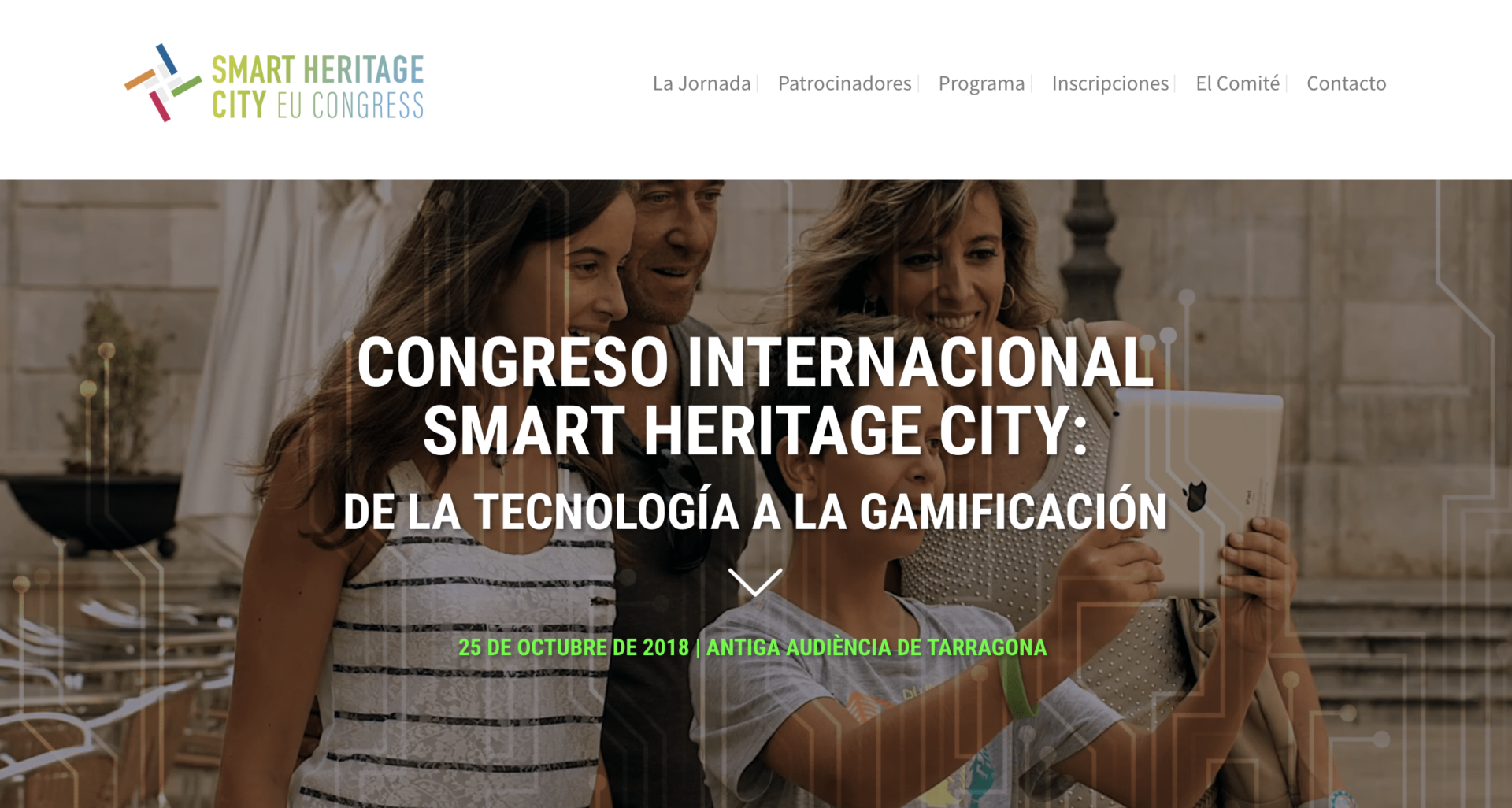 PlayVisit allows users to get excited visiting cultural places by interacting with adventures in the real world in which the discovery of the real world through the challenge guides a memorable experience to learn about and learn about history, culture and heritage.
PlayVisit has been presented in Tarragona at the 1st Smart City Heritage EU Congress as a leading tool for the promotion and dissemination of culture, cultural tourism and heritage through gamification and geolocation and Big Data technologies.
Our co-founder Pau Yanez participated on October 25th in this congress full of interesting content related to Smart Cities and on how information and communication technologies can help the promotion of historical heritage to bring it closer to all citizens.
The morning program of the 1st Smart City Heritage EU Congress was intense and full of interesting talks by technological players such as CISCO and responsible for public administrations (Valencia, Córdoba, Cuenca, Cáceres, …) explaining and showing their projects and initiatives to promote culture, cultural tourism and heritage through the application of technologies of the Smart Cities: connectivity, sensors (GPS, Beacons), Big Data, geolocation, etc.
After a good meal to regain strength and get energy, in the afternoon, it was PlayVisit's turn. At a round table shared with Óscar García Pañella (Partner and consultant at CookieBox) and Victor de Vega (Co-founder at Imageen), Pau Yànez presented the scientific origins on which PayVisit is based: The BEACONING Project (H2020 EC Funded project) and the options that PlayVisit offers for the tour operators and public administrations of the cultural sector to create gamified interactive routes in a simple and scalable way.
The presentation was a success and aroused much interest among those attending the day. They see great value in the possibility of PlayVisit as a tool for easy creation of memorable experiences of visiting cultural attractions, publication on mobile devices without the need to download apps and analysis of interaction data of final users to improve and optimize experiences.
Let's keep making the World a Playground with PlayVisit. Try it now!