PlayVisit en el Gamification Europe Conference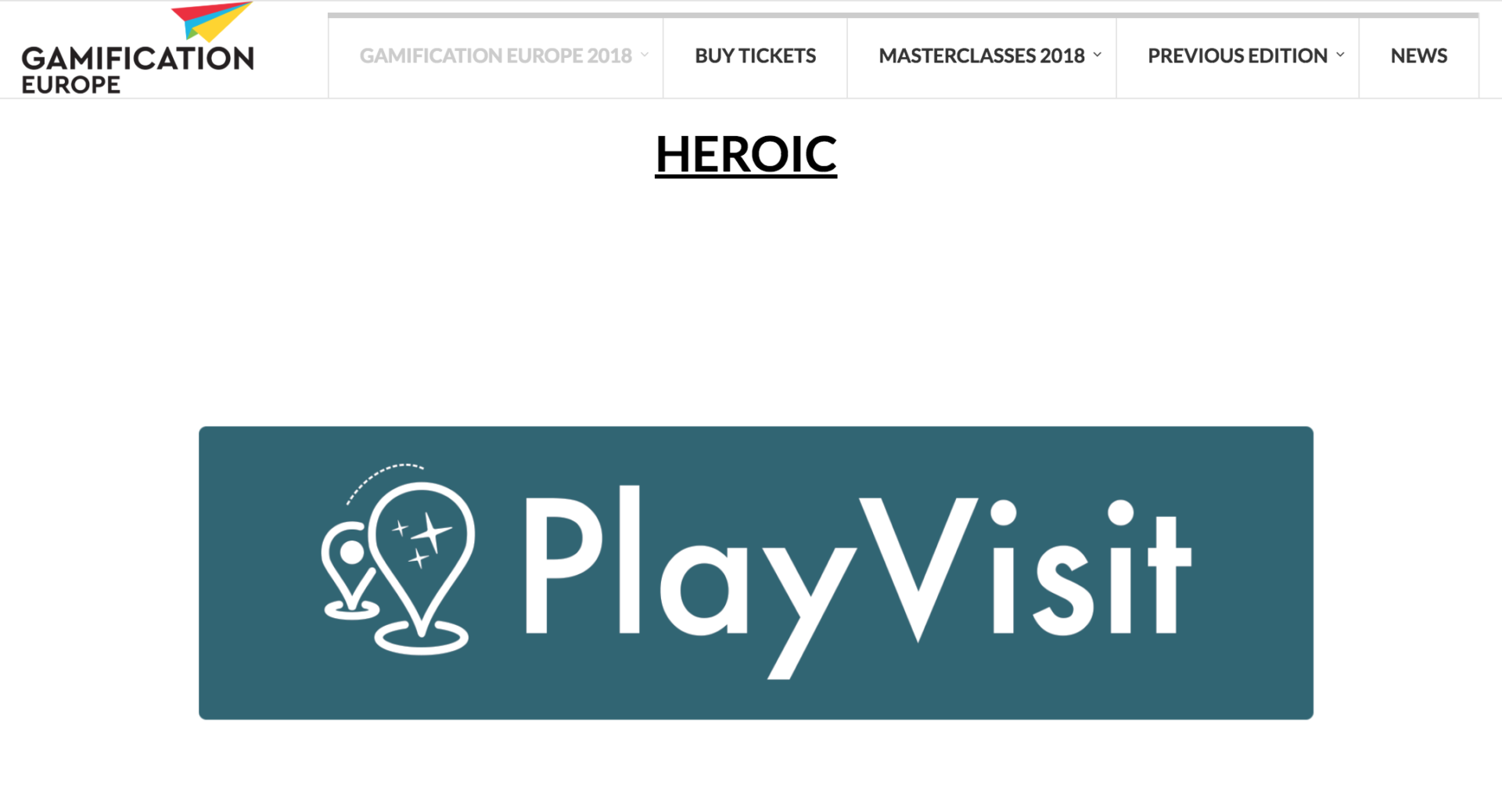 Estamos muy contentos de anunciar que nos convertimos en un «Patrocinador Heroico» de la Gamification Europe Conference que se llevará a cabo en #Amsterdam los días 26 y 27 de noviembre de 2018. ¡Estamos muy orgullosos de ser parte de la comunidad europea de #Gamificación que trae juegos reales y experiencias de gamificación a Play The City!
We are very excited to have @PlayVisit sponsoring our event this year! They create location based games and #gamification ! We are looking forward to playing their games and hearing about their journey! #GamificationEuropehttps://t.co/VYhPBfTWgB pic.twitter.com/l9DjYA7SND

— Gamification Europe🕹️🗣️⛳🥇🤟💡🌍 (@Gamification_EU) September 4, 2018
El partnership incluye la creación de City Challenges por diferentes ciudades de Europa para los organizadores de la conferencia. Todos los usuarios que completen el reto en ciudades como Barcelona, Berlín, Londres, Amsterdam antes del evento obtendrán un descuento del 20% en el ticket de la conferencia.
También crearemos un City Challenge exclusivo en Ámsterdam para todos los asistentes para ayudarlos a descubrir la ciudad de una manera lúdica. ¡Visítanos en #Amsterdam en la próxima Conferencia Gamification Europe!
Atento a esta página para más noticias sobre esta gran asociación!