The 5 urban games not to miss after the State of Alarm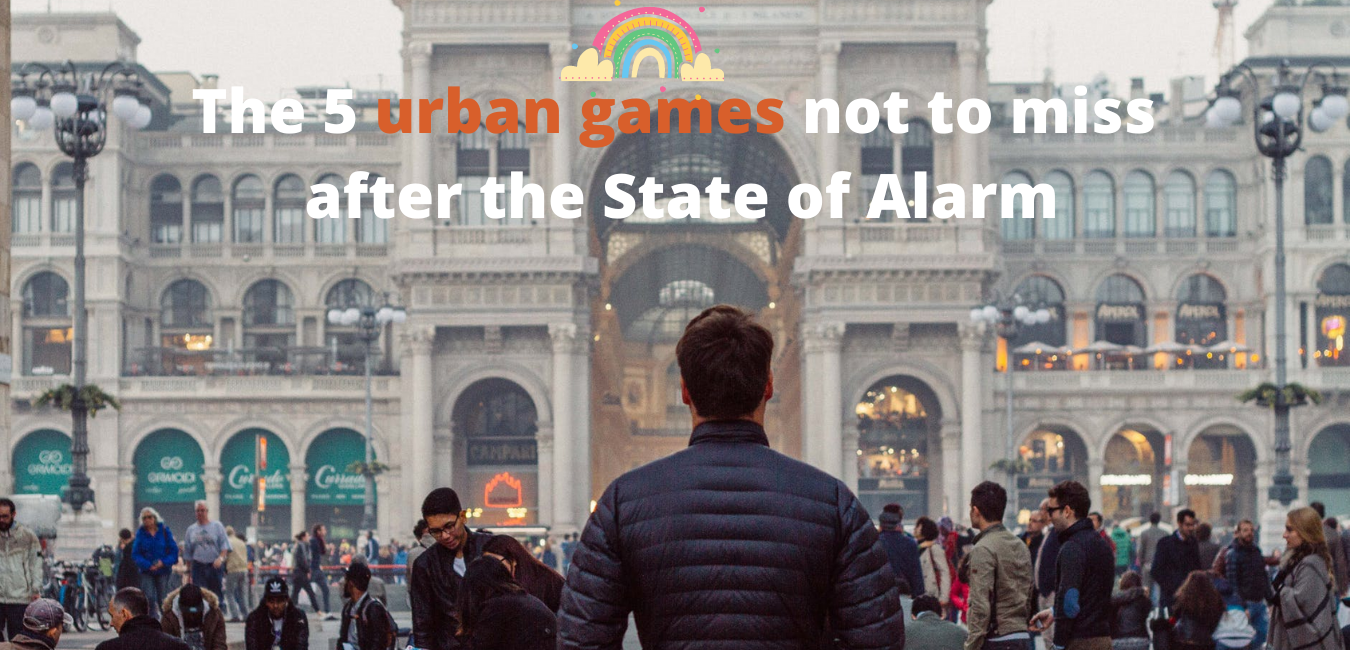 There is so much to see in Spain, it can be difficult to know where to start, especially after the State of Alarm. The time has come when we're going to use our long-awaited bucket list, and it's time to start going out and disconnecting from the pandemic, but above all with responsibility.
But if this overwhelms you, don't worry, here is our selection of urban plans and games that you can't miss. Bring out your explorer spirit and let's go!
To have fun at the highest level:
Gimkana in Madrid
A fun way to rediscover the old town and the historic centre of Madrid. Through the clues and challenges that are proposed along the way, you will discover curiosities and enigmas, all in the form of a game.
A well-known lady of high society has asked us for help in an emergency situation.
To go on a mission:
The lost plans of the Sagrada Familia
A mission where you will learn all about the history of the construction of the Sagrada Familia.
The architects in charge of the construction of the Sagrada Familia have informed us that the plans for the Tower of Jesus Christ have been lost. Your mission is to recover the 5 pieces of the Plan of the Tower of Jesus Christ by travelling around modernist Barcelona and visiting some of Antoni Gaudí's most emblematic buildings and solving fun challenges.
To have a "scary" time:
Ghosts and legends of Cordoba
In this game you will discover the legends and ghosts of Cordoba, where by solving small challenges you will learn about the most famous legends of the city. Visit the buildings and palaces that were the scene of inexplicable and little-known events.
Meet the most mysterious presences that roamed the city, visit the buildings and palaces that were the scene of unexplained events and discover the age-old legends in some of the city's main tourist sites.
Only suitable for brave people.
To know the history of Picasso:


The footsteps of Picasso in Malaga
Follow the footsteps of young Pablo in his hometown Malaga!
Start at his birthplace, continue to his baptism font, see where his father met friends, and enjoy on the way some typical specialities of Malaga.
Watch urban art, inspired in Picasso's style and discover one of Malaga's "Must see" places and find out what it has to do with Picasso!
To book these exciting self-guided tours and discover the secret gems of Madrid designed by our storyteller, click on this link:
Don't forget to bring your mobile phone with battery and headphones before you start this fun adventure. Take your time, you can pause the tour when you need to and enjoy the points of interest.
Let's Play!