PlayVisit Meets Gamification Europe Conference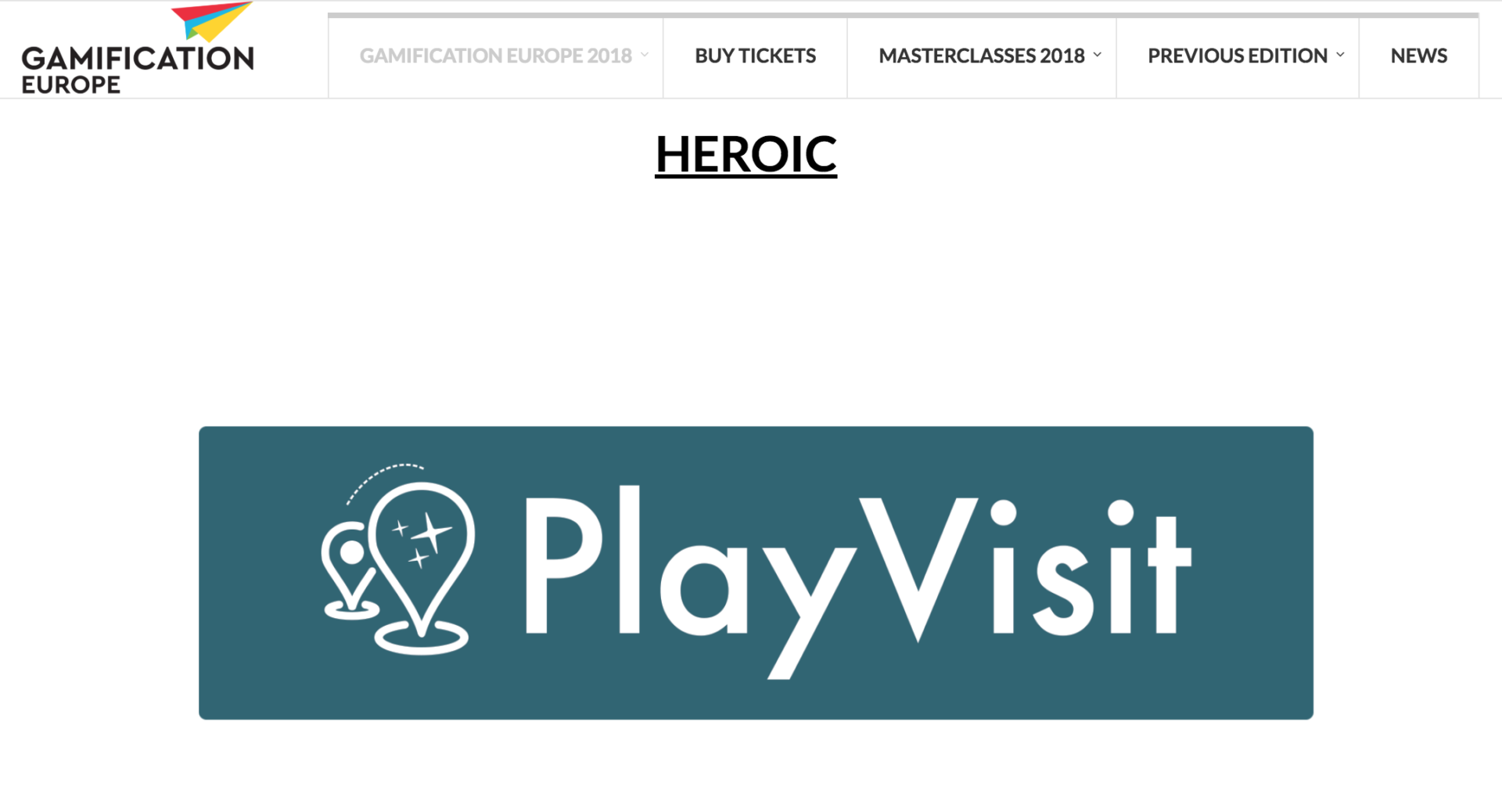 We are very happy to announce that we became an "Heroic Sponsor" of the Gamification Europe Conference that will be held in #Amsterdam on NOV 26 – 27, 2018. We are really proud being part of the European #Gamification Community bringing real-life games and gamification experiences to Play The City!
We are very excited to have @PlayVisit sponsoring our event this year! They create location based games and #gamification ! We are looking forward to playing their games and hearing about their journey! #GamificationEuropehttps://t.co/VYhPBfTWgB pic.twitter.com/l9DjYA7SND

— Gamification Europe🕹️🗣️⛳🥇🤟💡🌍 (@Gamification_EU) September 4, 2018
The partnership includes the creation some cross-european location-based city challenges for the conference organizers. Everybody that completes the challenge in Barcelona, Berlin, London, Amsterdam before the event will get a 20% discount on the conference ticket.
Also we will create an exclusive City Challenge in Amsterdam for all the attendees to help them discover the city in a playful way. Come and visit us in #Amsterdam on the next Gamification Europe Conference!
Stay tuned for more news about this great partnership!
Let's the game begin!