PlayVisit expands into the UK with a new self-guided tour from its new partner London Guided Walks.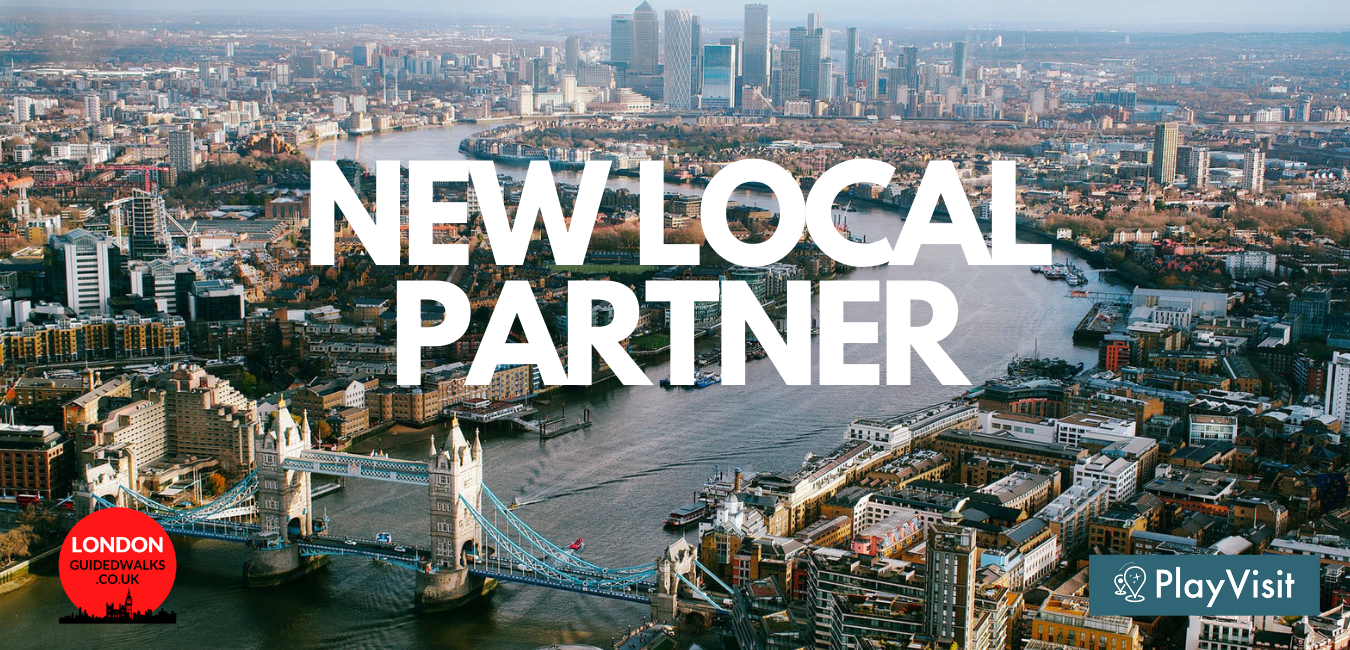 PlayVisit launches self-guided walking tours in London's tourist hotspot with new local partner London Guided Walks, Awarded "Tour Guide of the Year in London" by the prestigious Travel & Hospitality Awards 2020, they consider themselves enthusiastic London locals ready to help you discover London and see the city from a different perspective.
They offer a variety of routes, from traditional guided tours, virtual experiences, a podcast channel and, now, self-guided tours.
Your new self guided walking tour focuses on discovering one of the world's largest financial centres. You'll explore London's iconic financial centre, learning about hidden alleyways and the people who started this iconic hub of the city through mini-tours and games that will make your visit even more fun.
You will walk among some of the city's most iconic and modern buildings.
The PlayVisit WebApp allows tourism professionals to create their new line of business and adapt to the new consumer habits that have been accelerated by COVID-19. It allows companies to obtain a new source of income through the creation and sale of self-guided walking tours, exploring the different cities in the open air through gamification with mini-routes and games, which make the route much more interactive than the traditional ones.
Visitors can start their visit with their phone and the link provided by the local partner, and begin to explore and enjoy.
👉Visit our store for more information: PlayVisit Store
If you consider yourself as a local enthusiast join the tourism revolution: